"If you cannot control your emotions, you cannot control your money." - Warren Buffet
The only constant in markets is volatility. Volatility is the day-to-day movements, the ups and downs in stock prices, which reflect the buzzing activity in the market. Volatility can be viewed as an opportunity but in most cases, albeit any kind of severe movement in the market, especially when it's on a  downward trend, causes severe distress and often leads to panic among investors. An inherent feature of markets, volatility brings out the best and worst in man's emotions, as each one of us reacts differently to it.
What should you do?  
It is human nature to develop a sense of fear when our investments go into loss but controlling the emotions and using it to our advantage by investing more during every market fall makes it extremely beneficial in the long run. It is certainly not easy to implement this when an actual fall happens, but it rewards in exponential ways when it is done.
Investing might sound very technical and scientific; in fact, it is fundamentally, but when it involves human touch, it's more an artistic approach that differentiates the wealth-creators and wealth-destroyers. Here are a few do's and don'ts which can be adopted to smoothen the overall investment journey: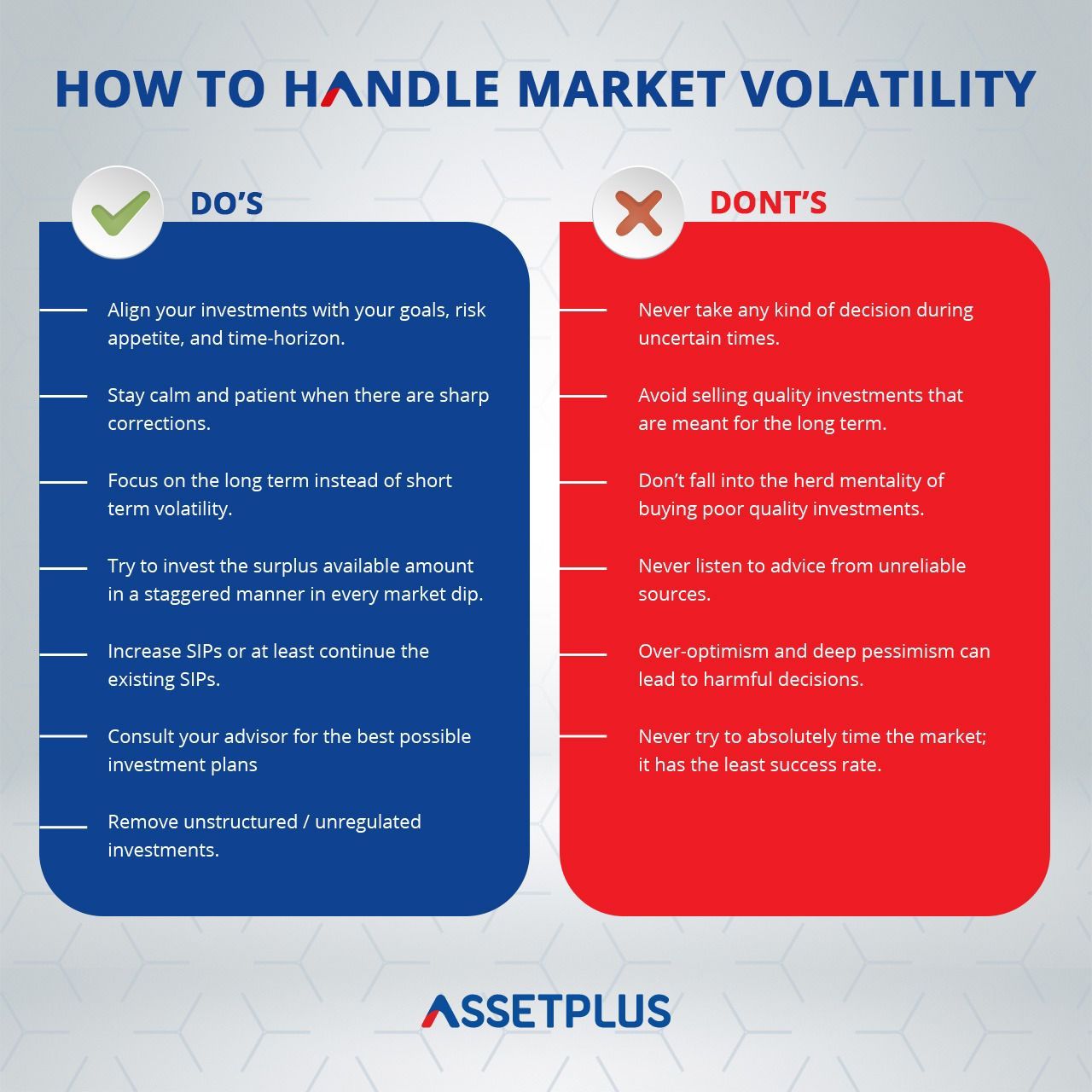 It is clear that the Don'ts outweigh the Do's in markets, where making no or few mistakes is the biggest victory. More than doing something particularly spectacular, an investor can create wealth consistently by controlling his actions and not committing hasty errors. It is best to reach out to your financial advisor in situations like these.