Markets faced downside pressure in the week upon interest rate hikes announcements and weak global cues.

RBI conducted a Monetary Policy Meet from June 6-8. These were the highlights:
RBI hiked repo rate by 50bps
The Repo rate now stands at 4.9%
The focus is on bringing down inflation
No change in GDP growth rate estimates
Global cues remained weak as S&P 500 was down 6% and Nasdaq was down 7% in the week.
U.S. markets were hit on Friday upon release of May inflation numbers which stood at 8.6%. Indian markets might also react negatively to the same at the start of the following week. If inflation does not soften, Fed might have to step on the pedal and hike rates more aggressively than communicated.
Key events to watch out for in the coming week is the Fed Monetary Policy Meet between June 14-15. There is anticipation of a 50bps rate hike in the meeting. Indian inflation numbers are also expected to release in the week.
Sectoral Movement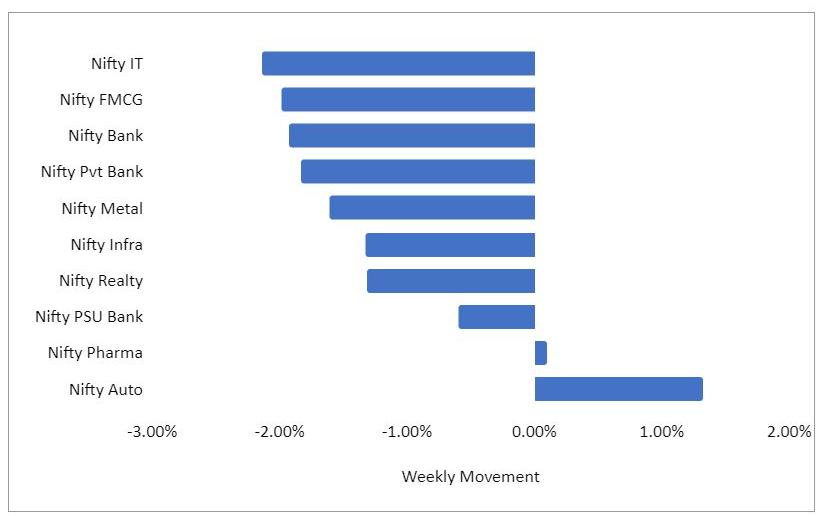 ‌All sectors faced downside pressure while auto stocks surged upon release of good passenger vehicle sales numbers for the month of May.
No new NFOs are currently open