While broader markets were flat, it was the mid and smallcaps that shone.

RBI left key rates unchanged.
RBI in its monetary policy, left the repo rate unchanged and increased the reverse repo rate by 40bps to 3.75%. The reverse repo rate is the rate at which banks can deposit money with the RBI and earn an interest.
With a higher reverse repo, banks are more incentivised to park money with the RBI than before, thereby reducing loan disbursals and money supply in the economy.
RBI continued maintaining its accommodative stance but also mentioned that controlling inflation will be their immediate priority as opposed to growth
The 10Y yield rose to pre-pandemic levels. Increase in other key lending rates like home loan can also be expected.
No major events are lined up next week and markets should mostly be flattish during the short 3 day week.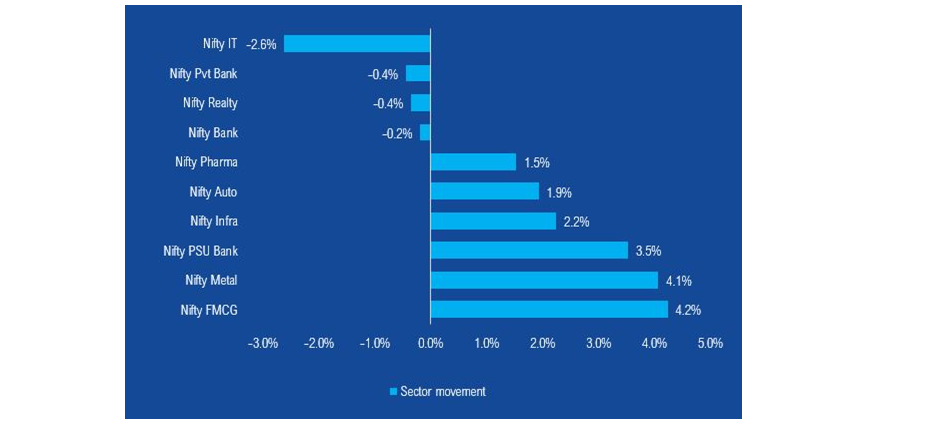 ‌ FMCG rallies through the week. The sector has underperformed broader benchmarks by a huge margin last year. IT stocks pulled indices down
NFOs currently open
ICICI Prudential Housing Opportunities Fund
Invesco India - Invesco EQQQ Nasdaq-100 ETF Fund of Fund