Markets ended the financial year 2022 on a euphoric note, recording significant gains after a long time

Various positive cues like crude oil prices easing, reducing geo-political tensions and surging US markets gave fuel to the market to bounce back. March GST numbers stood at an all-time high of 1.42 lac crore.
A significant positive sign that can mark the end of volatility in the short term atleast, is FIIs turning net buyers in the past few trading sessions.
Key events to watch out for next week is the RBI's monetary policy. There is no anticipation of rate hike despite Fed's hike and the overall stance is expected to continue remaining accommodative.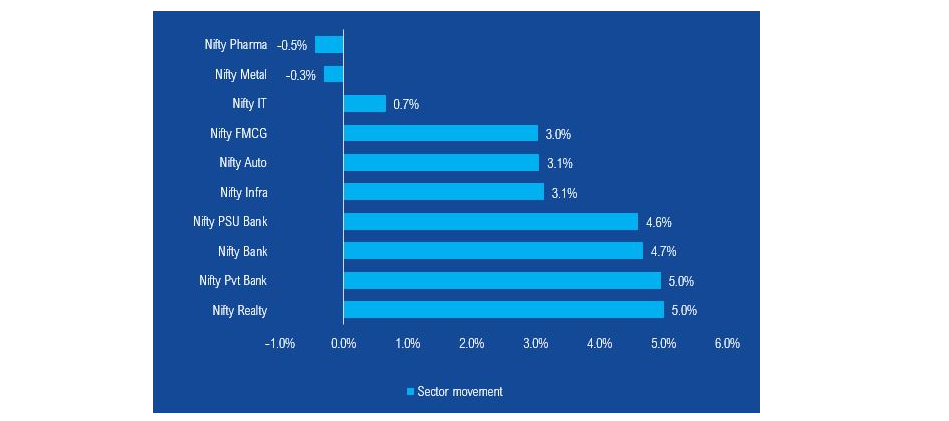 ‌While pharma and metals were flat, other sectors soared. Banks led the majority of the rally this week.
NFOs currently open
ICICI Prudential Housing Opportunities Fund
Invesco India - Invesco EQQQ Nasdaq-100 ETF Fund of Fund
Tata Nifty India Digital ETF Fund of Fund
UTI Nifty Midcap 150 Quality 50 Index Fund