Nifty 50 surged in the week and crossed the psychological 16,000 mark amid an upbeat market.

Over the next few weeks, market and sector movement will also be dependent on release of quarterly earnings and guidance.
U.S markets also had a good week with S&P 500 up 4% and Nasdaq up over 6% in the week.
However, the worst is not behind us. Inflation concerns still persist. In the coming week, US inflation data for the month of June is expected to release and reports say that it might be another record-breaking high number. This would keep Fed's 75 basis points rate hike for July on track.
Indian inflation data is also expected to release in the coming days.
Sectoral Movement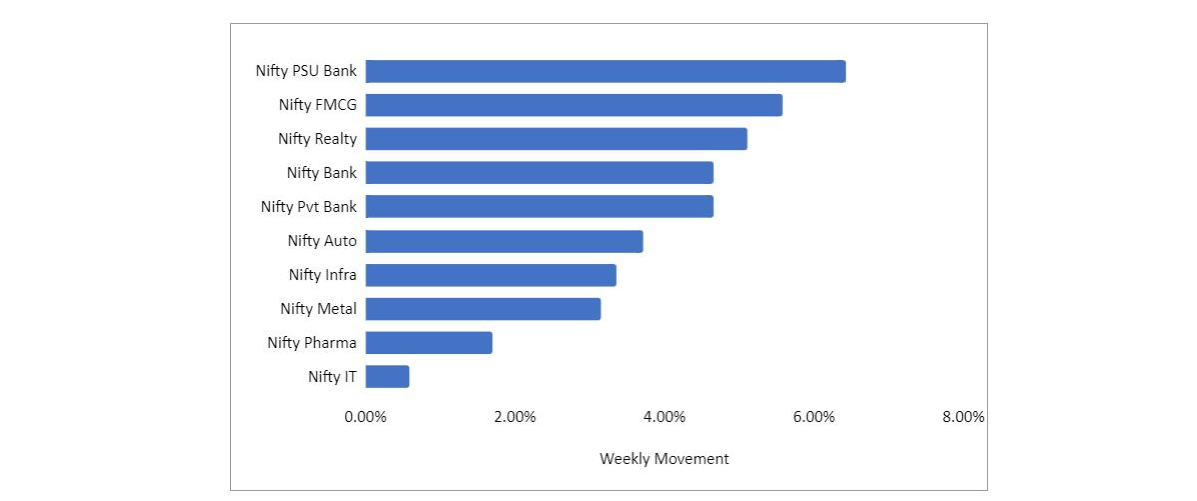 Banks and FMCG led the gains while IT and pharma stocks showed muted performance. PSU banks jumped significantly, led by Canara Bank amid buzz that the government might make a positive announcement for the sector.
No new NFOs are currently open