Nifty 50 snapped its rally in the week and continued trading sideways. Small and midcaps showed signs of uptick. The midcap index touched a fresh lifetime high indicating there is still steam left in the small and midcap rally.

Market movement will depend on global cues going forward, primarily from U.S and Asian markets.
Key data to watch out this week will include U.S inflation numbers and China's industrial production data that are set to release this week.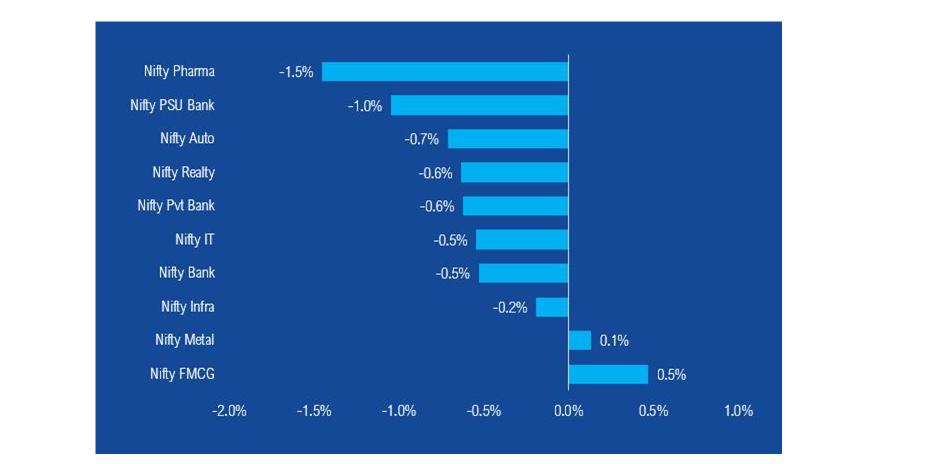 Most sectors showed muted performance through the week with consumer stocks gaining nominally.
Banks, primarily PSU banks to be in focus in the coming days. The banking sector has remained beaten down owing to low credit uptake, NPAs, potential threat from fintech alternatives. There could be a significant rally once the banking industry shows recovery signs from these headwinds.
Mutual Fund Industry Highlights
In a move to increase skin in the game, SEBI has dictated that AMC's will contribute a minimum of 0.03-0.13% of the AUM. High-risk schemes will require contribution on the higher end of the range and vice versa.
SIP data for August sets a new record! While monthly SIP contribution has risen to an all-time high of Rs 9,923 crore, new SIP registrations reached 25 lakh mark, the highest ever number.
NFO's currently open
Axis Value Fund
HSBC Midcap Fund
Kotak Multicap Fund