Amidst reducing covid cases, markets rallied through the week. Markets closed strongly on Friday led by a surge in banking stocks. The rally was broad based with small and midcaps also gaining momentum.

With Nifty breaking 15000, all key indices are close to their all-time highs. Investments in equity via SIP or STP are more suitable than lumpsums at these market levels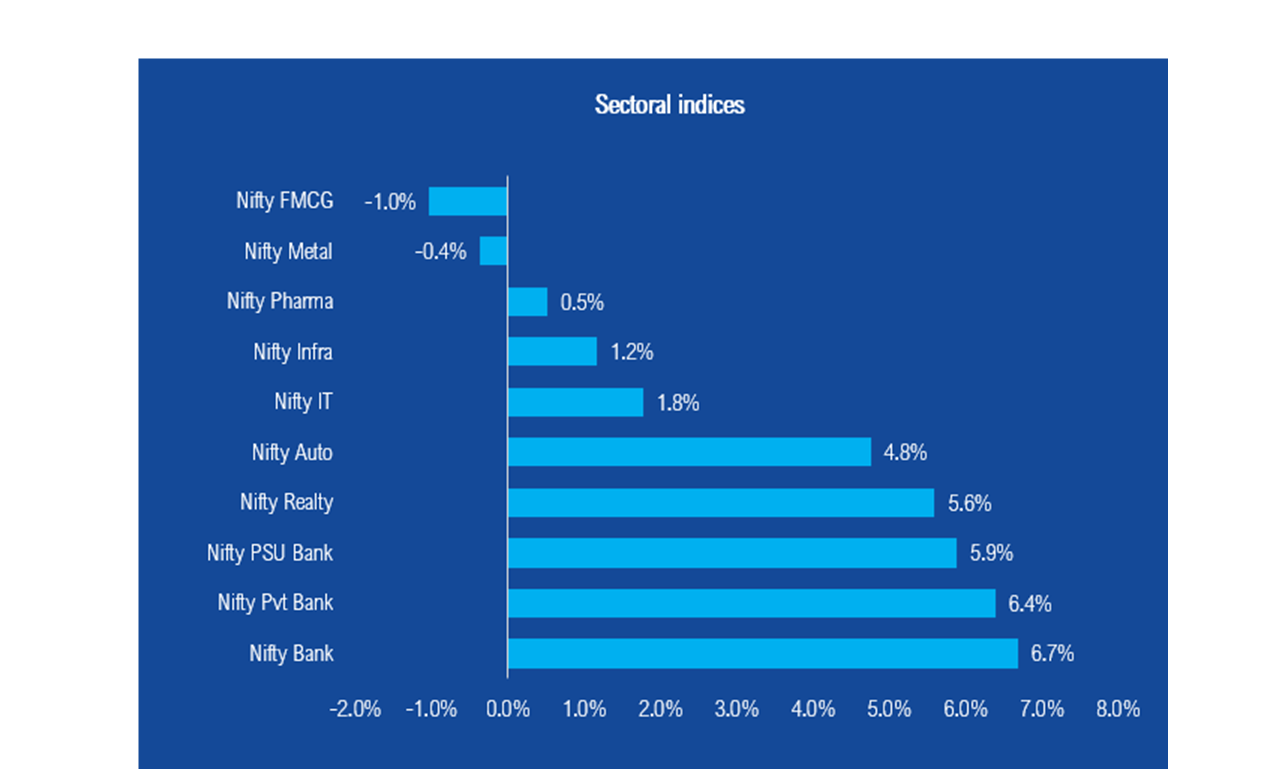 The week saw many top banks post their quarterly results. Strong earnings recovery and growth prospects in banking stocks, especially SBI fuelled the rally in banking stocks.
Key Mutual Fund industry highlights
Data released by AMFI shows that retail investors account for over 90% of all MF accounts. 68% of the accounts are in equity oriented schemes. Average AUM per retail folio is Rs. 1.77 lacs
NFO's currently open
Aditya Birla Sun Life Nifty 50 Equal Weight index Fund
Parag Parikh Conservative Hybrid Fund
Axis Global Innovation Fund of Fund