Markets showed volatility during the week after the release of inflation numbers in major countries like U.S, China, Germany, etc. Due to low interest rates, higher printing of money and stimulus packages, inflation has touched a decade level high in U.S. Reacting to this, global markets also ended on a weak note.
High inflation numbers signal possible interest rate hikes in the future. Debt fund holders should stick to ultra-short and low duration categories. Medium and longer duration debt funds could experience volatility in the short term if interest rates rise.
For the past few corrections, small and midcaps are showing higher strength and support on the downside than large caps. This does not happen very often in markets and signals healthy growth prospects and stability in these categories.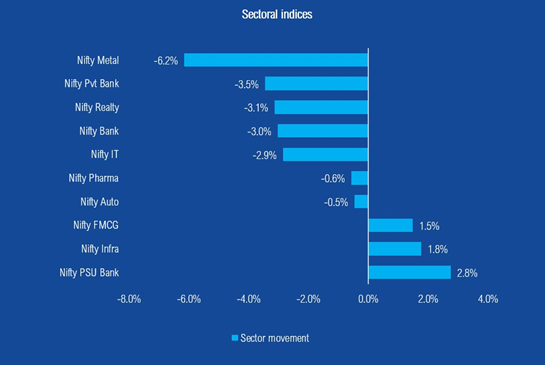 Nifty Metal broke its long rally this week. Most of the key sectors reacted negatively to the news as high inflation indicates higher input and production costs across industries.
Key Mutual Fund industry highlights
Net inflows in equities continue for the second month straight in April. After several months of outflow, retail investors are taking opportunity of the volatility to increase and average investments.
Data release by AMFI shows that 10% of all SIP's in regular plans are over 5 years old whereas the number is only 2% for SIP's in direct plans. This indicates longevity of investments via regular plans highlighting the importance of an adviser in an investor's journey.
NFO's currently open
Tata Dividend Yield Fund
Parag Parikh Conservative Hybrid Fund
Axis Global Innovation Fund of Fund