Broader markets rallied through the week with Nifty 50 entering the 18,000 zone again. Smallcaps, once again led the rally.

U.S inflation data released the past week. The number stood at 7%, which is the highest it has been in 4 decades. India also released December inflation numbers in the week. Retail inflation (CPI) stood at 5.59%, lower than forecasts. The number was the highest in 5 months.
The high inflation number spooked U.S markets with tech stocks facing the maximum brunt. Indian equities, on the other hand displayed positive sentiment despite the data.
The high inflation numbers coming out of the U.S are making interest rate hikes more evident and could possibly be more aggressive as well.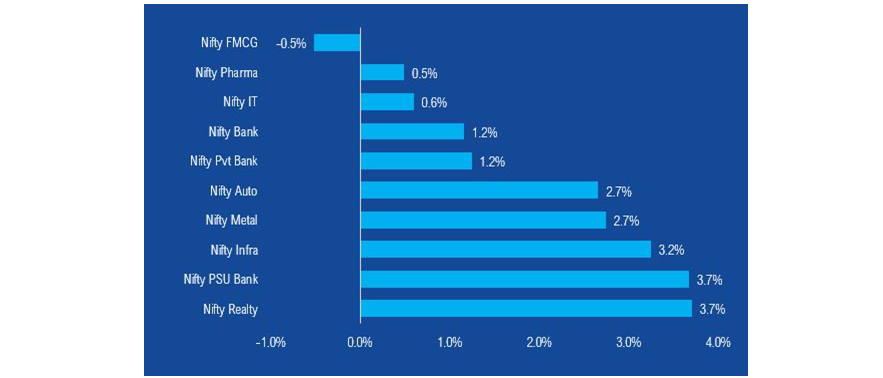 All sectors ended the week in green except FMCG. Key sectors that are anticipating reforms in budget moved the most during the week like PSUs, real estate and infrastructure.
NFOs currently open
Aditya Birla Sun Life Silver ETF FOF
Axis CPSE Plus SDL 2025 70 30 Debt Index Fund
ICICI PRUDENTIAL SILVER ETF FUND OF FUND
Mirae Asset Nifty India Manufacturing ETF Fund of Fund
Nippon India Silver ETF FOF
Axis Nifty Next 50 Fund
SBI CPSE Bond Plus SDL Sep 26 50 50 Index Fund