Markets mostly stayed flat in the week and rangebound with Nifty 50 hovering around the 17,000 mark. Broader markets are trying to break past the resistance, however are being dragged down by the banking index.

Markets and investors are still maintaining caution over the uncertainty hanging over the Omicron spread. More near-term volatility can be expected for Indian indices as state governments start announcing curfews and potential lockdowns.
While Indian markets are facing volatility, the S&P 500 in US touched a new all-time high. The trend of Indian markets outperforming global peers is soon reversing. Investors with exposure to international indices may benefit during such periods.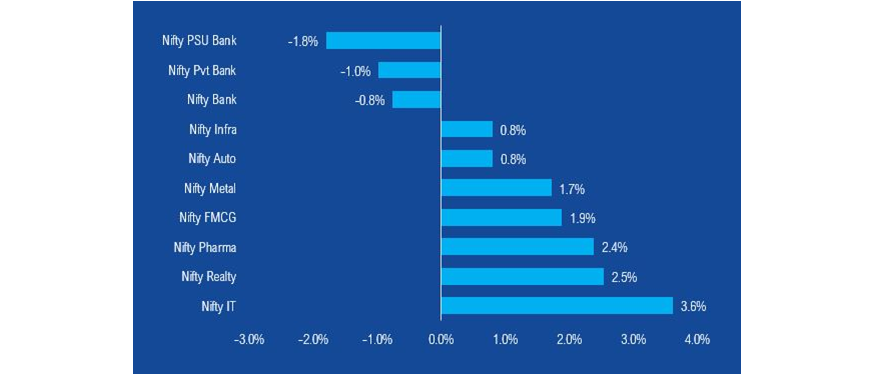 Banking stocks remained underperformers again this week, led by PSU banks. IT, Pharma and FMCG outperforms markets as investors rush to sectors that will have lowest impact in the event of a third wave
Mutual Fund Industry Highlights
HSBC acquires L&T MF for Rs 3,200 crore. The fundhouse plans to retain most of the existing talent and management team. L&T MF will use the cash proceeds to strengthen their lending business.
NFOs currently open
ICICI Prudential Passive Multi-Asset Fund of Funds