Markets ended the year on a euphoric note with headline indices up around 1% on Friday. The week ended on a positive note as well with mid and smallcap indices being high gainers.

Good buying support in key sectors like banks pushed markets up. While 2022 will be a more volatile year than 2021, optimism is maintained around economic growth and positive macro-economic data.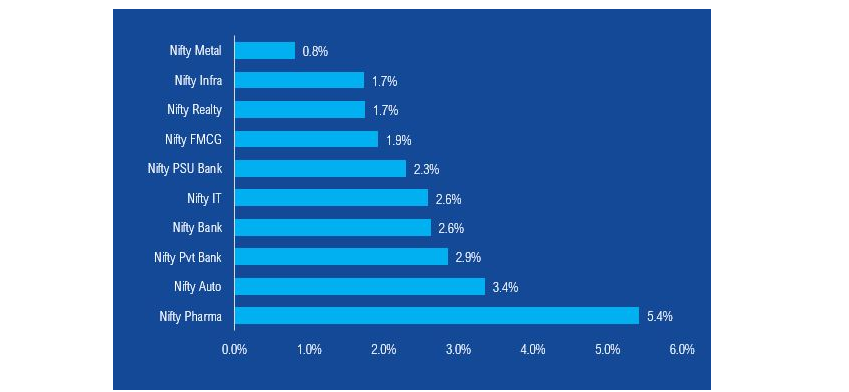 The week was led by gains in previously laggarding sectors of auto, banking and pharma. These sectors have broadly underperformed benchmarks in 2021. As we enter 2022, and the cycle turns these sectors could be set for a breakout and be in highlight.
2021 in review
Markets witnessed their best year ever since 2017, with Nifty 50 up 24% for the year. Equities once again prove to be the best asset class this year, among which small cap index was the true outperformer - up by 58% this year.
This is the second consecutive year that smallcaps outperformed the entire market, something that hasn't happened in over a decade.
Gold was the weakest asset class of the year. The yellow metal, after having a stellar year in 2020 was largely flat this year, re-iterating that it is essentially a diversification tool as opposed to a stand-alone alpha generating asset class.
NFOs currently open
ICICI Prudential Passive Multi-Asset Fund of Funds