Tensions in Russia-Ukraine dictated market movement this week. Markets witnessed its biggest single day fall since March 2020 in the week.

On 24th February, following the trend from global markets, India headline indices closed the day at a 5% dip, with small and midcap segments showing even further dips. Investors got some relief with a quick 2.5% recovery the next day, which covered some of the losses.
Key events that will direct market sentiment in the coming days will be the ongoing developments around Russia-Ukraine. More volatility can be expected in commodity prices, mainly crude oil prices which might also impact near-term inflation numbers.
The loss in value of smallcap stocks continued this week. The trend reversal in smallcap is becoming evident and majority of the selling will be focused in this segment in future volatile trading sessions.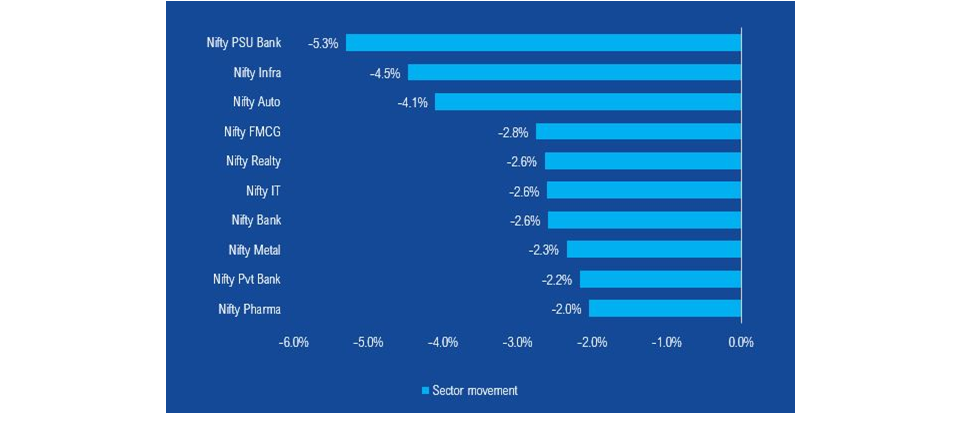 All sectors ended in the red with PSU banks being the biggest loser for the second consecutive week
NFOs currently open
Axis Nifty Smallcap 50 Index Fund
ITI Conservative Hybrid Fund
JM Corporate Bond Fund
Navi Nifty Midcap 150 Index Fund
SBI Multicap Fund