Markets touched another new high this week pricing in the drop in Covid cases, rising demand and unlock theme playing out across states.

Midcaps and smallcaps, that were previously trading at lower valuations than large cap, have also significantly rallied the past few weeks and are now trading at the same valuation level as large caps.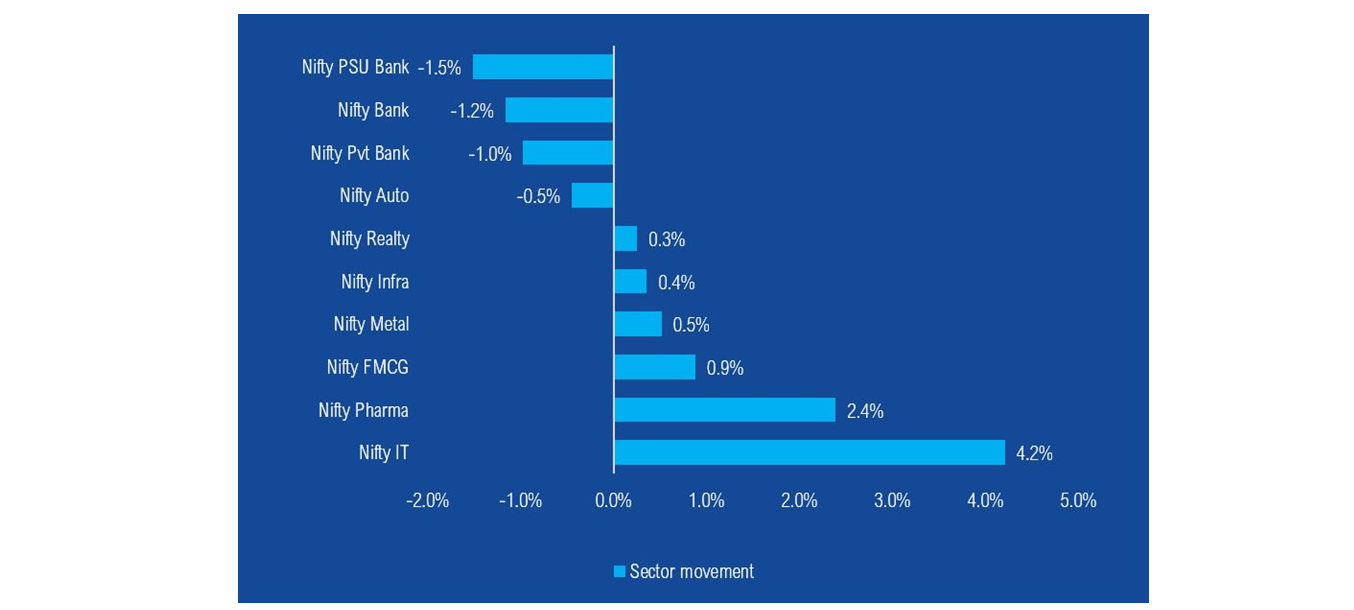 IT and Pharma stocks rallied during the week while banking stocks lost steam after gaining in the last month.
Mutual Fund Industry Highlights
1.  SEBI imposed a fine of Rs 5 crore on Franklin Templeton as a penalty for violating norms last year upon freezing their debt funds. The fundhouse has also been asked to refund fund management fees charged between 2018-20 with 12% interest to unitholders. Furthermore, the AMC has been banned from launching new debt funds for the next 2 years
2.  In addition, to protect the interests of debt investors, SEBI has defined the maximum risk debt funds can take. It has also set rules based on which each debt fund will be classified into a low risk, moderate risk or high risk. The key factors that define this are interest rate sensitivity, duration of bonds and credit rating of the bonds. Debt funds that have a higher weightage of low credit papers and long duration bonds will be classified as high risk.
NFO's currently open
Kotak Nifty 50 Index Fund
BOI AXA Bluechip Fund
Axis Quant Fund
HDFC Banking and Financial Services Fund