Markets began the week touching fresh lows with Nifty breaching the 16000 mark. However, as geo-political situations didn't worsen, markets bounced back in the week and made back some of the losses.

It was an interesting week of commodities. Oil prices hit $130 a barrel at the start of the week, a level last seen in 2008. However, the prices started cooling off in the later half of the week. Gold and silver prices saw a significant uptick in the last one month. Gold prices are also trading close to their lifetime highs.
‌Favourable state election results also boosted the market rally
U.S. inflation numbers for the month of Feb were at 7.9% a rise from the already high 7.5% in January.
Key events during the week would be the developments of Russia-Ukraine, crude oil prices and the Fed Monetary Policy.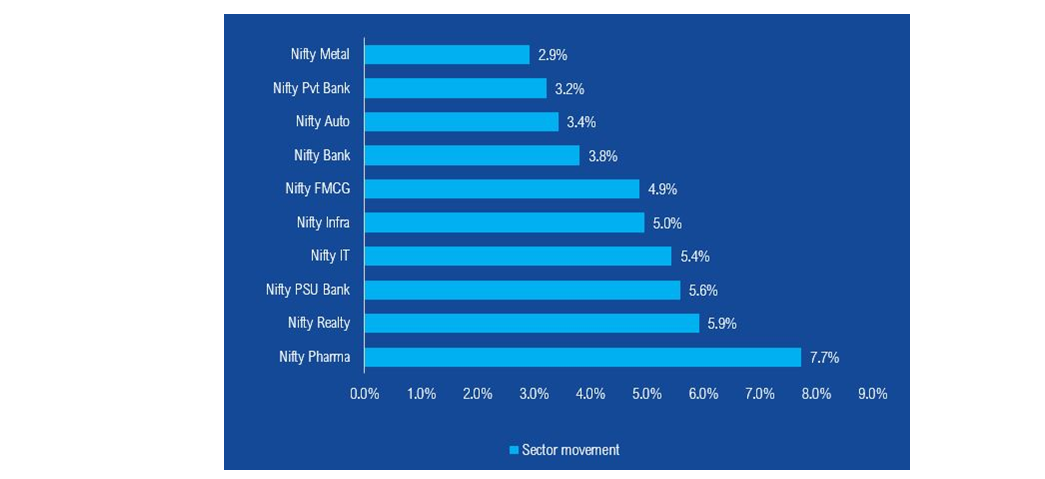 ‌Sectors that have beaten down for long like pharma and PSUs rallied in the week, primary due to low base effect.
NFOs currently open
Axis Nifty Midcap 50 Index Fund
DSP Nifty SDL Plus G-Sec Jun 2028 30 70 Index Fund
Motilal Oswal S&P BSE Low Volatility Index Fund
Navi NASDAQ 100 Fund of Fund