As geo-political tensions between Russia-Ukraine eased out, markets continued recovering with Nifty 50 ending above 17,200.

The gains this week, were mainly seen in large cap stocks.
The Federal Reserve, in its monetary policy hiked rates by 25 basis points, as anticipated. Markets, did not react negatively to the news as this hike was already priced in. A higher rate hike in the future of 50 bps could impact markets negatively.
Commodity prices cooled down this week. Crude oil prices lowered and gold prices also dipped from lifetime highs. Dips in gold and silver can act as a good opportunity to add exposure to commodities in your portfolio.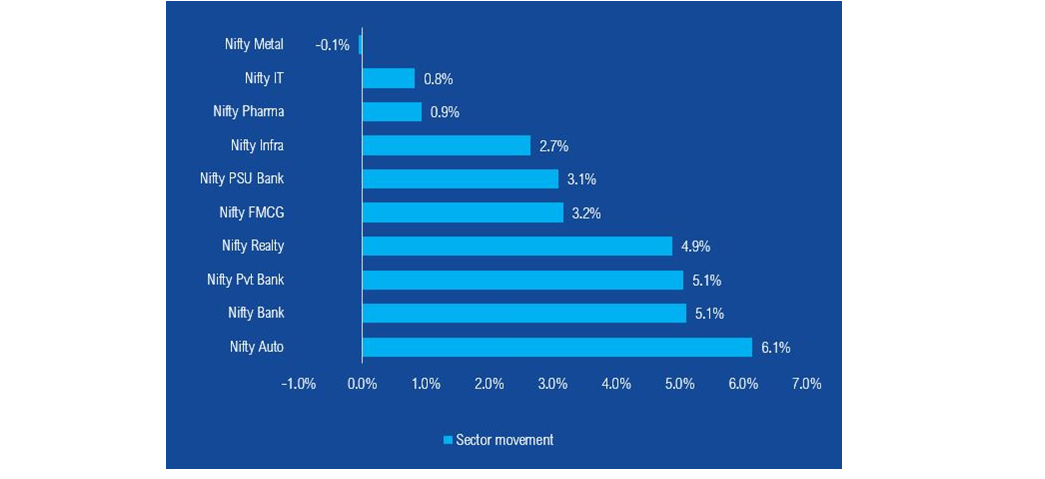 ‌While all sectors were flat or positive this week, banks and auto stocks led the gains and outperformed headline indices
NFOs currently open
Axis Nifty Midcap 50 Index Fund
HSBC CRISIL IBX 50 50 Gilt Plus SDL Apr 2028 Index Fund