Markets largely remained flat in the week, marking an uneventful week.

Downside this week, were mainly seen in large cap stocks, while mid and smallcap stocks remained flat.
Commodity prices continued relaxing this week. Crude oil prices lowered after the US and European Union signed agreement to share energy needs. Gold and silver prices remained largely flat, with little movement seen in them.
Meanwhile US markets ended the week in gains with S&P 500 up above 1% and Nasdaq up 2.6% for the week.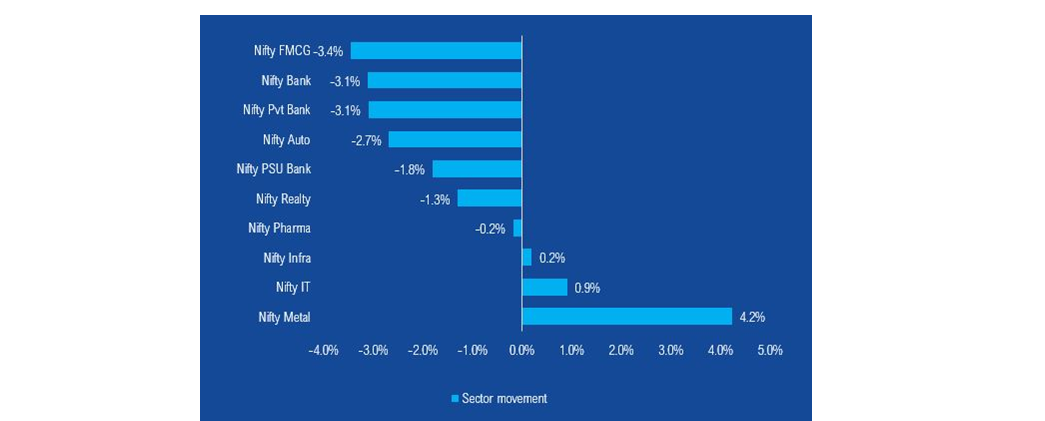 ‌While most sectors were in the red, gains were led by IT and metals
NFOs currently open
Aditya Birla Sun Life Crisil SDL Plus AAA PSU Apr 2025 60 40 Index Fund
Aditya Birla Sun Life Crisil SDL Plus AAA PSU Apr 2027 60 40 Index Fund
Tata Nifty India Digital ETF Fund of Fund