After a volatile week due to the new covid variant strain, markets held strong through the week. Large cap indices were mostly flat, while mid and smallcap segments saw recovery rally.
Improved GDP and manufacturing PMI data also played a part in aiding the recovery.

Asian markets were mixed through the week with Hang Seng being most volatile over US-China tensions and tech regulations.
Oil continued its downward trend 6th week in a row. OPEC did drop some hints that they will control the falling prices due to increasing global macro-economic volatility due to Omicron.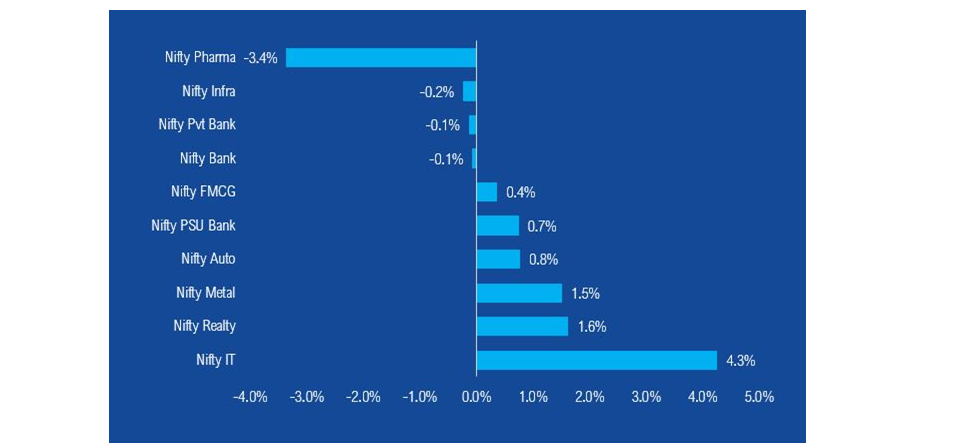 Pharma lost most of the gains made last week as concerns over the new Omicron variant reduced. Nifty IT outperformed other sectors through the week.
Mutual Fund Industry Highlights
AMFI releases risk-based benchmarks for debt fund schemes
AMFI has released a list of tier-I benchmarks that mutual funds can use for their open-ended debt schemes based on the potential risk class (PRC) matrix.
NFO's currently open
Nippon India Taiwan Equity Fund
HDFC Multi Cap Fund
Axis Multicap Fund
ICICI Prudential Midcap 150 Index Fund